Let's get your house
SOLD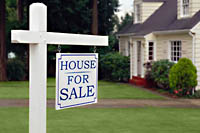 Marketing is my specialty.
Put my 20+ years of experience to work for you as well as the power of Keller Williams , the #1 real estate company in the world.
Selling a house is stressful and I will be there every step of the way to make it as easy and profitable for you as possible.
List price
Staging and preparing for buyers
Setting up showings
Offers
Negotiations
Buyer financing and required seller fees
Inspections
Coordinating the offer to the closing details
I know how to handle every aspect of the sales process - from strategically marketing and showcasing your home to making sure everything's signed, sealed and delivered by the closing date.
Contact me and let's get started!
The following articles are a great place to start if you're looking for information about the sales process and how you can get more for your home when you decide to sell.